Meet The Staff At New Life Chiropractic
Chiropractor Joel Feeman D.C.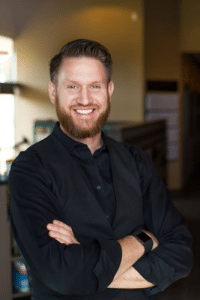 Dr. Joel Feeman is a 2000 Graduate of Life University School of Chiropractic. He is a native of Ohio, having earned his undergraduate degree at Ohio State University. He is an active member of the International Chiropractic Associate, the International Chiropractic Association of Indiana, Christian Chiropractic Association, Chirokeeper's, a member and supporter of Chiropractor's Feeding the Hungry, an intern with Matthew 10 Ministries, as well as a member of Preferred Chiropractic Doctor. He received the Body by God Excellence Award for his excellence and commitment to Chiropractic, as well as the Award of Excellence by Teach the World about Chiropractic. Dr. Feeman has also studied under and continues to study with many of the worlds' elite in Chiropractic and in health.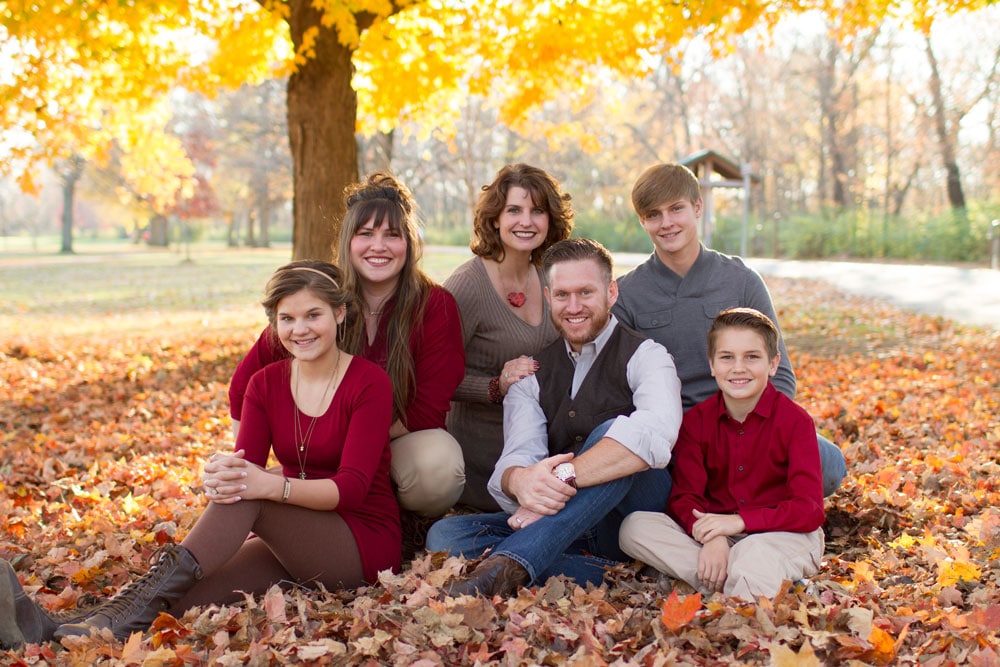 Dr. Feeman's motto for his life and his practice is to "serve God by serving man, through the vehicle of principled, scientific, specific Chiropractic, and to empower people with the truth of God's awesome healing power." He loves to share the magnificence of the body's creation and ability to heal.
Dr. Feeman specializes in corrective chiropractic care for the entire family. His dedication and commitment to helping families live healthier, happier, more productive, higher quality lives is evident at the office, where you will find husbands, wives, grandparents, and children receiving care on an hourly basis. His patients aren't just here to feel better, but to hear and experience the incredible truth of healing, to get and stay healthy, and to live to their 100% God-given potential.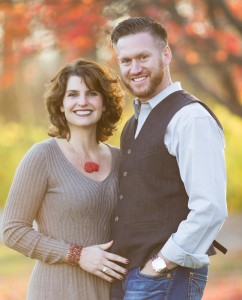 Dr. Feeman was first introduced to Chiropractic when he was young. As a child, he suffered from many sinus and allergy problems. His parents heard about Chiropractic through a friend who shared with them the incredible truth of healing and how Chiropractic works. They learned about how the nervous system controls everything in the body, and how when interfered with, the body is not able to function and heal effectively and properly. Once they learned that Chiropractic was about detecting and removing interference to the nervous system, and that God's power that created the body also heals the body, the entire family, including all 7 children, began Chiropractic care. It changed their lives, and left quite an impact on a young Dr. Feeman. At nine years old he decided that from then on he would avoid drugs, surgery, and "traditional" medicine and instead actively promote true healing.
---
Kayla Minniear - Associate Doctor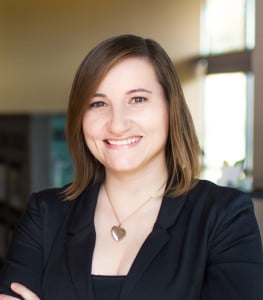 Dr. Kayla "Kay" Minniear started her journey in Chiropractic in 2011. Perhaps like you, she had never heard of chiropractic let alone been to a chiropractor in her youth. When Dr. Kay was 11 years old her older brother was involved in an accident that resulted in massive brain and nervous system trauma. In watching his recovery and becoming curious about how the brain and nervous system heal, Dr. Kay became interested in neurological research as a potential profession. Shortly before graduation from Indiana University Dr. Kay came across Chiropractic in an alternative health class and had to learn more. Ultimately she and her husband Cory traveled 600 miles from their home in Huntington, Indiana to do so at Sherman College of Chiropractic in Spartanburg, South Carolina, by pursuing a Doctor of Chiropractic degree. It didn't take long for her to become passionate about Chiropractic and to understand that there is so much more to it than just back and neck pain. As a student intern in the on-campus health center, she loved to see patients and help them to understand that Chiropractic could mean true, ultimate health for them and their families. She continues to educate people about the hidden treasure that is Chiropractic care and to provide it to her community. Even Dr. Kay's two dogs, Sarah and Doc, enjoy the benefits of regular Chiropractic care. When not at the office, she loves spending time in the outdoors with her family and friends.
---
Lindsey - Clinical Manager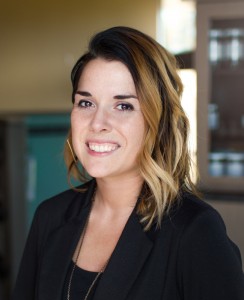 Lindsey started Chiropractic care as a child and really fell in love with the mission and purpose of principled, scientific Chiropractic as a teenager. Practicing holistic healthcare has always been a part of her nature, and a desire and passions of hers is to help individuals learn more about how to steward the body with a holistic approach. Now Lindsey and her daughter receive regular Chiropractic care as a part of their normal health regimen.
In addition to her role with New Life, Lindsey has studied Alternative Medicine, as well as Midwifery. She loves to travel, learning about and studying other cultures as well as volunteer for Shores of Grace ministries in Recife, Brazil, focusing on the fight against human trafficking. She finds fulfillment in knowing that what she is doing with the New Life Team is truly changing lives of countless generations from the inside-out.
---
Christina - Radiologic Technologist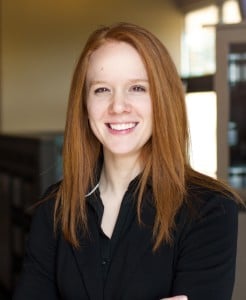 Christina completed her Radiologic Technologist degree at the University of Saint Francis in 2010 totally unaware of the life changing plans God had in store for her. After visiting New Life Chiropractic and hearing the simple, yet life changing truths about the body she knew that she wanted to be a part of educating people about the truth of Chiropractic. Never having been under chiropractic care, Christina was suffering from debilitating seasonal allergies and migraines on a weekly basis. Since joining the New Life Chiropractic family and beginning her specific, scientific chiropractic care she has seen an incredible decrease in her symptoms as her body begins the healing process.Christina is the Exam and X-ray Tech here at our office, which means you will be spending the majority of your first visit with her. She has trained directly under Dr. Feeman on our state of the art, NASA quality sEMG equipment and also assists Dr. Feeman in taking any X-rays that he feels are necessary in identifying subluxation. Christina also performs patients' progress exams, as well as uses her radiology degree to assist Dr. in explaining patient's X-ray findings to them.
---
Laura - Chiropractic Radiographer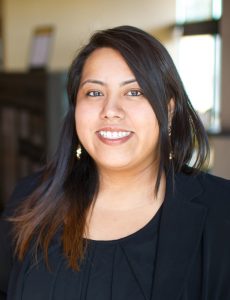 Laura became acquainted with Chiropractic at a very young age due to her brother's need of Chiropractic care. She began her personal treatment with Chiropractic care due to several health issues. Chiropractic not only gave her great relief physically, but it opened her mind to an alternative style of medicine that has proved to be effective. It not only changed her life for the better, but multiple friends and family as well. It seemed something that was meant to become part of her life.
Laura studied Missions at Olivet Nazarene University. She is very passionate about reaching out to people. She then completed a Medical Assistant program at Ross Education to build a solid foundation in the medical field. From there she made the move to Chiropractic and radiography. Laura is now a certified Chiropractic Radiographer and loves serving the patients, seeing them get better every day!
---
Rachel - Chiropractic Assistant & Wellness Consultant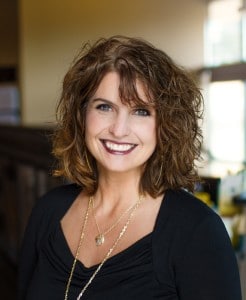 Rachel, Dr. Feeman's better half and high school sweetheart, has been under specific, scientific Chiropractic care since she was a child. Even when she was too young to understand the principles of Chiropractic, she knew the horrible migraines, cramps, and sicknesses that plagued her youth dissapeared under regular care.
Since then a lifestyle of healthy living and continued care has inspired her and Dr. Feeman to make sure that their four children live and understand the same lifestyle. Jale, Malachi, Evangelin, and Matthias have all been under regular care since birth and have avoided artificial means of traditional "healthcare," including harmful drugs, vaccinations, and medications. Rachel has been married to Dr. Feeman since 1995 and is very acitve in both her community and her church.
---
Monserrat - Front Desk Chiropractic Assistant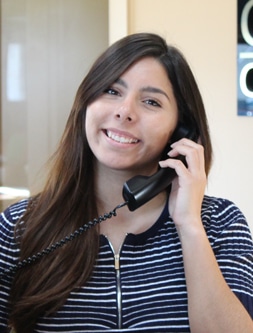 Monserrat, or better known as Monse, originally attended the Polytechnic University of Mexico and then later moved back to Fort Wayne where she completed nursing school. Her career however took a change and she became the Front Desk Chiropractic Assistant here at our office where she is able to help care for patients, while assisting with clerical duties and office tasks. She feels peace knowing that she is helping our office help others obtain true health without the use of drugs or surgery. She is the first face you'll see when you arrive at our office and is always sure to have you leaving with a smile on your face! You are definitely in good hands with Monse, whether you need to schedule an appointment or need someone to brighten your day
Monday
9:00am - 11:00pm
3:00pm - 6:00pm
---
Tuesday
5:30pm - 6:30pm
---
Wednesday
9:00am - 11:00pm
3:00pm - 6:00pm
---
Thursday
9:00am - 11:00pm
3:00pm - 6:00pm
---
Friday
Closed
---
Saturday
Closed
---
Sunday
Closed