CHIROPRACTOR
Fort Wayne IN
Welcome to New Life Chiropractic located at 2051 Reed Road in Fort Wayne, IN. We understand that choosing a chiropractor is a big decision. This article will help you learn the basics of chiropractic care. Please don't hesitate to contact our Fort Wayne chiropractors with any further questions you have. We are here to help you achieve your goals.
The Science of Chiropractic Care
Patients who seek out chiropractic care in Fort Wayne do so for a variety of reasons, they are seeking help with alleviating back or leg pain caused by an injury or trauma, avoiding and reducing headaches and migraines, reducing the symptoms of carpal tunnel, and a variety of other issues.
By aligning the spine and correcting issues with posture, balance, and correcting their proprioception, which affects issues within the inner ear and affects our spatial awareness, chiropractors can help reduce joint pain and soreness in the surrounding muscle and tissue.
Because chiropractic care is non-invasive, it is often seen as a preferred alternative to medication or invasive surgery because it can help many patients find solace from their joint and muscle pain.
WHAT IS CHIROPRACTIC CARE?
Health care professionals who practice chiropractic care focus on the neuromusculoskeletal system of the body, and work to help patients eliminate pain, treat and prevent injuries and disorders of the muscles, bones, and nerves.
The primary objective of alleviating these issues is that by correcting nerve interference, by means of adjusting the spine, the body is able to heal itself without invasive procedures and drugs.
Each patient's case is different, as our spines are all shaped differently, and our bodies react to various outside stimuli in a variety of ways so it's important to understand that every chiropractic treatment is designed specifically for each patient.
For more information about how the chiropractors at New Life Chiropractic can help you live a happy, pain-free life, contact us today.
TRUSTED CHIROPRACTOR: READ OUR REVIEWS
A CHIROPRACTIC TEAM YOU CAN TRUST
Is chiropractic the right treatment for you? Call our team at New Life Chiropractic in Fort Wayne. We will do our best to help you reach your goals.
HOW TO FIND A CHIROPRACTOR IN Fort Wayne
This guide will help you find the best chiropractic clinic in Fort Wayne for you. When most people in Fort Wayne decide they need a chiropractor, they end up doing a search and just picking someone at the top.
Being at the top of Google for the chiropractic search does not necessarily mean they are the best chiropractor for you. Follow the steps below to make sure you are picking the right chiropractor for you.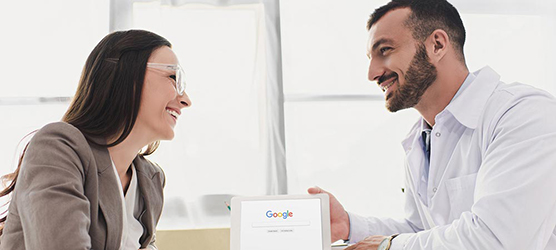 Time Needed: 5 minutes
Total Cost: USD 0.00
4 EASY STEPS TO FINDING A CHIROPRACTOR IN Fort Wayne
Step 1: Open up a Google search
You will want to type one of the following in the search bar:
Chiropractor Fort Wayne
Chiropractor 46815
Chiropractor near me
Best chiropractor in Fort Wayne

Step 2: Review Their Website
The best chiropractors in Fort Wayne put as much care into their website as they do into the rest of their office. By reviewing their website you will get a good feel for the doctor and if they are right for you.

Step 3: Check Out Their Reviews
Check out the Google Business Page of a chiropractic clinic you are thinking about visiting. It is easy for someone to say they are great, it's a different story to get other people to say great things about you.

Step 4: Give The Office A Call
Now that you have a basic understanding of what the office is about. Give them a call to make sure they fit the message that their website and GMB have been sending. You will know in a few minutes whether the office is the right one for you.